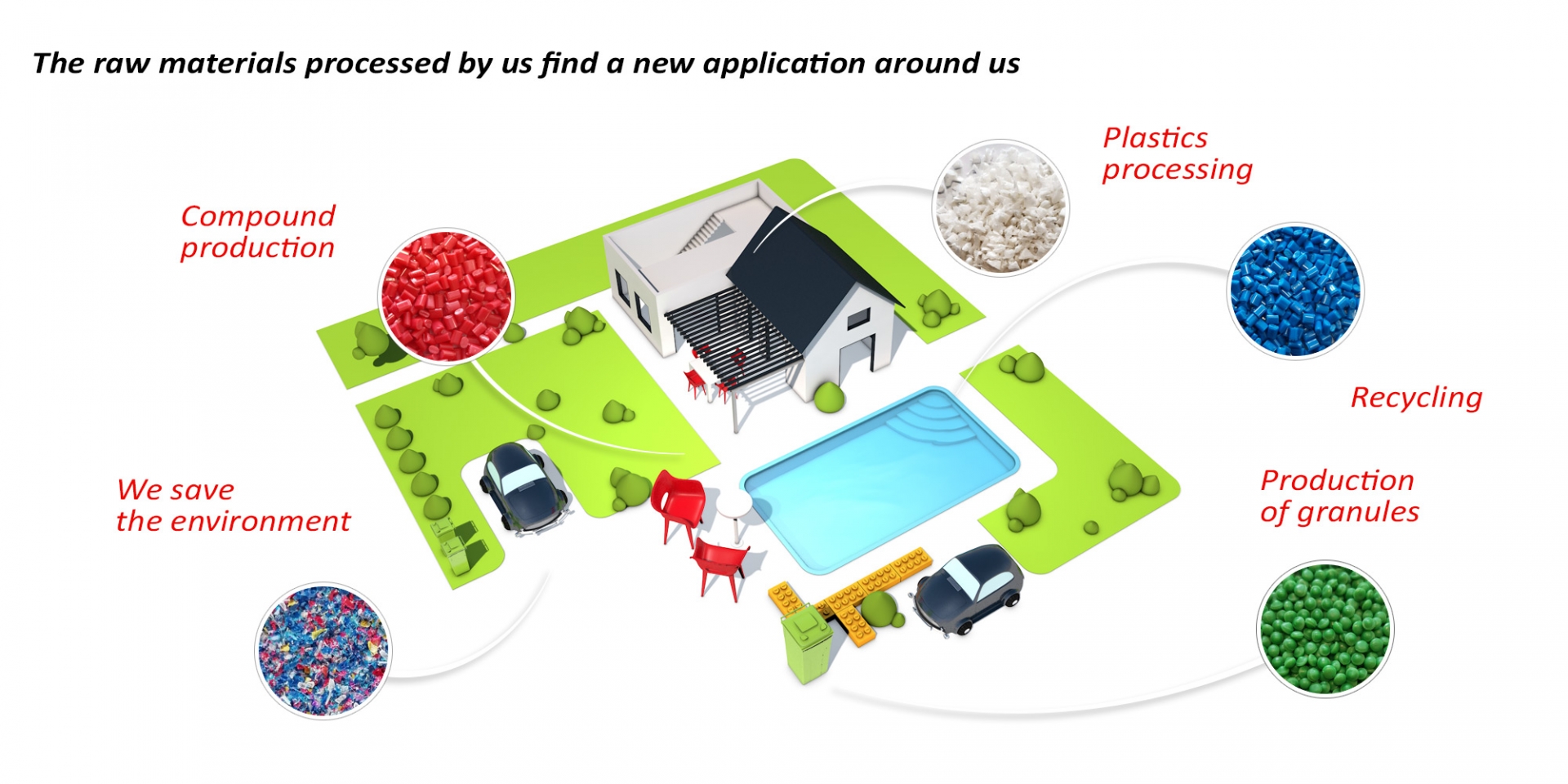 Recycling and production of granulate
DUOPET dates back to 2000, when it presented itself as a trading company with the name Radek Bareš which participated international participation. Over time, the company began to focus on the production and processing of plastic material.
In 2012, the company DUOPET s.r.o. was founded, which specialized in the processing and production of PET material, which was supplied to processors throughout Europe.
Later, the company was expanded with an extrusion line, crushers, pulverizers, silo, cutters and laboratory.
At the beginning of 2017, the company obtained a permit for waste disposal and began recycling industrial waste from large multinational companies (Škoda MB, BOSH, Coca cola, LEGO, Mattoni, etc.) and returning waste to production. Today, we supply material worldwide, even to Asian countries. We contribute to production focused on the automotive industry, construction, furniture, agriculture and healthcare. At present, the company manufactures and trades in an area of 10,000 m2.